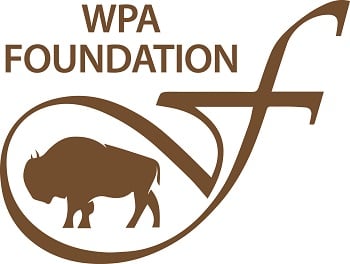 The Wyoming Press Association Foundation (WPAF) is dedicated to supporting and ensuring the highest degree of professionalism among journalists through journalism education. The foundation also promotes the education of the public regarding its right to how and the role the free press plays in a society.
The WPAF sponsors the Wyoming Press Association's Annual Pacemaker Contest awards display at its convention, showcasing the highest quality of work within the newspaper industry in Wyoming. Additionally, the foundation gives an award to the newspapers winning the most Pacemaker awards across all categories, including photography. 
At their annual meeting on January 23, 2020 the WPA Foundation Board voted pay for an educational keynote speaker to attend the Annual Wyoming Press Association Convention and to sponsor the UW Student Fellow to the National Newspaper Association congressional convention in Washington DC in 2020.  
2018 Foundation Board
President - Tom Mullen
Vice President - Robb Hicks
Secretary/Treasurer - Matt Adelman
Directors:
Kristen Czaban
Bob Kennedy
Jim Angell
Jim Wood
Support the Wyoming Press Foundation's valuable work by making a tax-deductible donation today. A gift of any amount will make a difference for the future of Wyoming's newspaper industry. Every dollar you donate goes to serving the professional development of Wyoming journalism.  
You can make your check payable to the Wyoming Press Association Foundation and mail to the Wyoming Press Association office at 2121 Evans Avenue, Cheyenne, WY 82001.