At the 2023 WPA annual general membership meeting publishers made pledges to the Foundation (WPAF) in the form of advertising to be deducted from the 2023 Wyoming Department of Insurance payment for 28 newspapers.  
The WPAF is dedicated to supporting and ensuring the highest degree of professionalism among journalists through journalism education. The foundation also promotes the education of the public regarding its right to know and the role the free press plays in a society. 
The University of Wyoming community journalism students' trip to the 124th Annual WPA Convention was made possible with funding from the Foundation. Additionally, the Foundation has also authorized the financing for the "Earn Your Press Pass" online education training program for WPA newspaper members starting this year.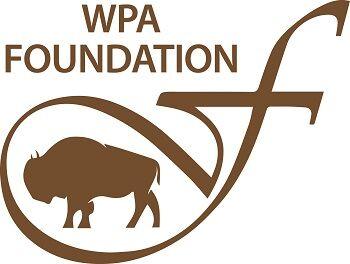 With great appreciation, here is the list of 2023 donating newspapers: 
Newcastle News Letter Journal 
Platte County Record-Times 
Thermopolis Independent-Record 
The WPA Foundation has also set up an internship fund in memory of Jim Angell that many publishers donated to, which gives $1,000 to newspapers awarded via lottery to pay for summer student interns.  
If you are a newspaper publisher wanting to get on this Foundation pledge list or would like more information, please email wyopress@wyopress.org.  If you would like to support the Foundation's valuable work by making a tax-deductible donation in Jim Angell's name you can send a check payable to the Wyoming Press Association Foundation to 2121 Evans Avenue, Cheyenne, WY 82201. A gift of any amount goes to serving the professional development of journalists and making a difference in the future of Wyoming's newspaper industry.